Locksmith Glendale AZ-Phoenix
Be careful when searching for a Mobile Auto Locksmith ,  Locksmith Near Me, Cheap Locksmith ,. Finding the Best Locksmith Phoenix AZ and the surrounding areas of Scottsdale, Glendale, Surprise, El Mirage, and Anthem at the right price will require a bit of research, planning and patience on your part to make certain you receive all the services that an Experienced locksmith phoenix glendale az can give you, and do so at the price agreed on. We at Mr. LockOut  in Phoenix AZ have been providing Expert Locksmith Services to residences, and businesses in Phoenix, Locksmith Glendale AZ Scottsdale, Surprise, El Mirage, and Anthem since 1998. locksmith phoenix glendale az
Our Experienced Technicians Serve The Entire Metro Area which is divided into 15 different Urban Village areas, Mr. LockOut provides Scheduled and On-Call Emergency Auto Services also Scheduled and On-Call Emergency Calls for The Home, or Office throughout the Greater Valley Area. Most Mobile Units in the Phoenix AZ Area confine themselves to small local areas. This often leaves a resident trapped out of their Vehicle if they misplace or loose their keys when they are across town. You NEED a Company that you trust to be there for you and your family whenever and wherever you, or they, may be in the Metro Area. That Is What Mr. LockOut Promises to our customers. When you need a reliable locksmith, you can trust with the SAFETY of Your Family CALL Mr. LockOut: 602-841-6003
Locksmith Glendale AZ
You can count on us at Mr. LockOut to provide you with fast, friendly emergency help and non emergency services valley wide including: Scottsdale, Glendale, Surprise, El Mirage, and Anthem AZ. The best and most highly trusted in the Area. Family owned and operated since 1998. From unlocking your car door or trunk to locate lost car keys, to manufacturing lost keys on the spot. We do it all. Residence or business lock-outs to unlocking a file cabinet, mailbox, antique chest or tool box… if it takes a key… our Mobile Team will get it open and do so quickly! We remake lost house keys and lost car and truck keys including automotive keys with computer chips. We specialize in working with Real Estate Agents and Property Management Companies on property lock-outs, home and business re-keys, foreclosure re-keys, constable/tenant eviction re-keys. Call us now for an honest quote on all your needs!
Mr Lockout
3632 W Pinnacle Peak Road. Suite 115
Glendale, Arizona 85310
Phone: 602-841-6003
Mon 7:00 am – 10:00 pm
Tue 7:00 am – 10:00 pm
Wed 7:00 am – 10:00 pm
Thu 7:00 am – 10:00 pm
Fri 7:00 am – 10:00 pm
Sat 7:00 am – 10:00 pm
Sun Closed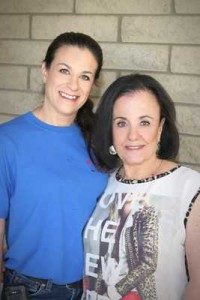 Mr Lockout Owners and Managers
Family Owned and Operated since 1998.
100% Customer Satisfaction Guaranteed.
Door Locks re-keyed, locks changed at your home,business or storefront.
Automotive Door Locks re-keyed, repaired and installed.

Computer Chip keys made and programmed to many domestic and foreign cars and trucks.
Ignition Repair – ignition repair and replacement on most American and Foreign vehicles.
File Cabinet Keys, File Cabinet Locks, File Cabinet repair.
Mailbox keys made, Keys duplicated , mailbox locks installed.
AFFORDABLE LOCKSMITHS
You may want to consider prices offered by a number of available companies in area to get the best deal. However, be very careful when looking for Cheap Locksmiths, you do need to understand that every Company doesn't offer the all the same quality help that Mr. LockOut does. Nor do they have the years of Experience that we have. Since 1998 Mr. LockOut has been providing assistance to the entire Phoenix Metro Area. Experience Matters. One call does it all.. we cover the entire Phoenix Area. Glendale, Scottsdale, Surprise, El Mirage, and Anthem AZ. . Fast Reliable Affordable Mobile Auto Services, Valley Wide.
When looking for a Qualified Licensed Home and Vehicle Locksmith do so ahead of time. Don't wait until the emergency happens! This may be the most important piece of advice we can give you. The Safety and Security of you and your family matters. Start your search for your qualified, respected, and trusted business on a day when you don't need emergency assistance.
Determine your needs in advance. Put simply, what do you need in a trusted Business? As far as services go, are you looking for a locksmith with expertise and years of experience with homes, businesses, and vehicles, or all of the above? It makes sense to use the same Company for your emergency needs, as long as the prices and quality of work offered is competitive, and we at Mr. LockOut are very competitive in our pricing.
Mobile Service Technicians
Mr. LockOut lists our Mobile Service Technicians on our website. You can talk to them on the phone, or simply get information on the business from our website. But when you call you are going to be speaking with the actual owner of the company. We are a Local Family Owned Company and by speaking with the owner personally you'll be learning something about how we do business and have been doing business in the Metro Area since 1988.
Please prepare some questions in advance. These questions should help you determine the level of experience and the services offered by the locksmiths you speak with that and ask always about the prices. And make certain that those prices given are the Full Total Charges. We at Mr. LockOut are able to provide you with Exact Pricing for All Services. Ask to see proof of insurance and request a list of references. The list of references should contain current and recent clients. Ask for a list of services offered during regular business hours, as well as emergency services provided. It is important to get prices for all services.
Locksmith Glendale AZ Pricing
While prices may increase with time, you want to avoid the practice of some less scrupulous Companies to raise prices depending on the emergency of the situation. You don't want a mobile auto service who will hike the prices if you are 20 miles from home and locked out of your car or truck and need help fast.
Check for proper licenses and current credentials. It is always wise to check references and consumer ratings and reviews in advance of hiring a business. Locksmith Glendale AZ.
We only use quality lock hardware for all new installations.
  Service Neighborhood Areas :
Ahwatukee Foothills      Alhambra              Camelback East        Central City      Deer Valley
Desert View                     Encanto                 Estrella                        Laveen              Maryvale
North Gateway               North Mountain    Paradise Valley          Rio Vista           South Mountain
Phoenix Service Zip Code Areas :
85001 – 85017 – 85033 – 85051 – 85072
85002 – 85018 – 85034 – 85053 – 85073
85003 – 85019 – 85035 – 85054 – 85074
85004 – 85020 – 85036 – 85055 – 85075
85005 – 85021 – 85037 – 85060 – 85076
85006 – 85022 – 85038 – 85061 – 85078
85007 – 85023 – 85039 – 85062 – 85079
85008 – 85024 – 85040 – 85063 – 85080
85009 – 85025 – 85041 – 85064 – 85082
85010 – 85026 – 85042 – 85065 – 85083
85011 – 85027 – 85043 – 85066 – 85085
85012 – 85028 – 85044 – 85067 – 85086
85013 – 85029 – 85045 – 85068
85014 – 85030 – 85046 – 85069
85015 – 85031 – 85048 – 85070
85016 – 85032 – 85050 – 85071
Locksmith Glendale AZ :
85301 – 85302 – 85303 – 85304 – 85305
85306 – 85307 – 85308 – 85309 – 85310
85340 – 85382 – 85355