Locksmith Phoenix Services are available from Mr. LockOut's Mobile Locksmith Team. We offer experienced qualified locksmith services for your vehicle, home, or office. Do you need a reliable locksmith in the Phoenix Metro Area? Looking for an car locksmith, truck locksmith or motorcycle locksmith that is honest, fast, and inexpensive? We will have you back on the road quickly. Locked out of your house or apartment, Mr Lockout's residential locksmith will get you in. Require a lock to be repaired or a new lock to be installed? Our Mobile Locksmith Team will fix any and all your lock and key issues. We are The Best Mobile Locksmiths in The Phoenix area. Your call brings us to your location quickly and our experience and friendly dedicated service will solve all your key and locksmith needs.
Reliable Mobile Locksmith
Wherever and whenever you need a mobile auto locksmith fast call Mr. LockOut.  Locksmith Phoenix AZ Service Areas. 602-841-6003
Car-Vehicle Lockout Services
Motorcycle Locksmith
New Ignition Keys Made On Site
Transponder Keys
Replacement Keys For All Vehicles
Vehicle Ignition Replacement
Ignition Cylinder Replacement
Broken Key Extraction
Re-keying door locks
Vat system keys
High security keys
Trunk Lockouts
Lost Keys
Mr Lockout
3632 W Pinnacle Peak Road. Suite 115
Glendale, Arizona 85310
Phone: 602-841-6003
Mon 7:00 am – 10:00 pm
Tue 7:00 am – 10:00 pm
Wed 7:00 am – 10:00 pm
Thu 7:00 am – 10:00 pm
Fri 7:00 am – 10:00 pm
Sat 7:00 am – 10:00 pm
Sun Closed
Mr Lockout Serving You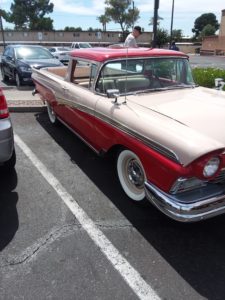 You can count on us to provide you with fast, friendly emergency and non emergency locksmith services valley wide, Phoenix, Scottsdale, or Glendale AZ. The best and most highly trusted locksmith in the Phoenix, Arizona Area. Family owned and operated since 1998. From unlocking your car door or trunk to locate lost car keys, to manufacturing lost keys on the spot. We do it all. Residence or business lock outs to unlocking a file cabinet, mailbox, antique chest or tool box… if it takes a key… our Mobile Locksmith Team will get it open and do so quickly! We remake lost house keys and lost car and truck keys including automotive keys with computer chips. We specialize in working with Real Estate Agents and Property Management Companies on property lock-outs, home and business re-keys, foreclosure re-keys, constable/tenant eviction re-keys. Call us now for an honest quote on all your Locksmith Phoenix Services needs!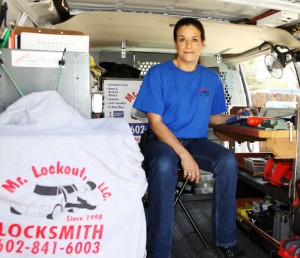 One call does it all.. we cover the entire
Phoenix Area. Glendale, and Scottsdale. Fast Reliable Affordable Mobile Locksmith Services 7 days each week.
Locksmith Phoenix AZ
Family Owned and Operated since 1998.
100% Customer Satisfaction Guaranteed.
Automotive Locksmith, Phoenix, Scottsdale, Glendale.
Residential and Commercial Lockout services.
Door Locks re-keyed, locks changed at your home,business or storefront.
Automotive Door Locks re-keyed, repaired and installed.

Lost key replacement and duplicate keys made for your Car, Truck, Motorcycle, House, Boat and more.

Computer Chip keys made and programmed to many domestic and foreign cars and trucks.
Ignition Repair – ignition repair and replacement on most American and Foreign vehicles.
File Cabinet Keys, File Cabinet Locks, File Cabinet repair.
Mailbox keys made, Keys duplicated , mailbox locks installed.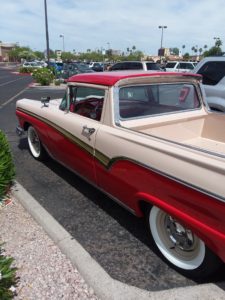 Don't get ripped off on locksmith services! When you're price shopping make sure you ask for the total price and not just the "starting at" price, for instance: Does the quoted price include a service call, labor fees, cost of keys and labor to make the keys. A legitimate locksmith will be able to give you this information. Don't be caught off guard, check out our 'Latest News' and information on the Fraudulent Locksmiths in Arizona!
We only use quality lock hardware for all new installations
Locksmith Phoenix Mobile Service Areas :
Ahwatukee Foothills Alhambra Camelback East Central City Deer Valley
Desert View Encanto Estrella Laveen Maryvale
North Gateway North Mountain Paradise Valley Rio Vista South Mountain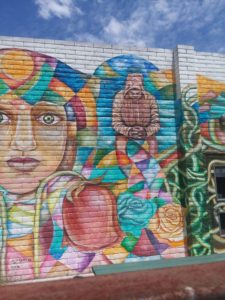 Locksmith Service Area By Zip Code :
85001 85017 85033 85051 85072
85002 85018 85034 85053 85073
85003 85019 85035 85054 85074
85004 85020 85036 85055 85075
85005 85021 85037 85060 85076
85006 85022 85038 85061 85078
85007 85023 85039 85062 85079
85008 85024 85040 85063 85080
85009 85025 85041 85064 85082
85010 85026 85042 85065 85083
85011 85027 85043 85066 85085
85012 85028 85044 85067 85086
85013 85029 85045 85068
85014 85030 85046 85069
85015 85031 85048 85070
85016 85032 85050 85071
Glendale AZ Service Area Locksmith :
85301 – 85302 – 85303 – 85304 – 85305
85306 – 85307 – 85308 – 85309 – 85310
85340 – 85382 – 85355