LOCKSMITH SERVICES
We provide top-quality lock and key services to satisfied customers around the Valley of the Sun. We offer full
automotive, residential and commercial locksmith services for all your lock-related security needs.
Please feel to contact us at any time for a quote on your automotive, residential and commercial needs! We have been serving Arizona for over 16 years and always strive to provide great locksmith services at a great price.

Automotive Locksmith Services in Phoenix & Surrounding Cities:
Locksmith Near Me

Cheap Locksmith

Mobile Auto
We unlock tool boxes, vehicle compartments, gas caps, steering wheel clubs and brake clubs
Locked out of your car, RV, Motor home, Freight-liner or Semi Truck, Call us we'll get you in!
Computer Chip Keys – Most of the cars and trucks these days have Computer Chips imbedded in the key
Transponder keys and immobilizer keys – The official name for the computer chip key
Duplicate keys made and programmed
V.A.T.S. (vehicle anti-theft system) – This type of automotive key has a visible chip located on the key blade, under the head of the key and was used on older model vehicles like the Chevy Corvette, Pontiac Firebird, Buick & Cadillac
PATS Keys
Remote Key-less Entry
Stolen keys – We'll re-key your vehicle locks and ignition to work with a different key
Keys made for boats, motorcycles
Vehicle door locks, trunk locks and ignitions re-keyed
Ignition repair or replacement
Broken keys extracted from your ignition, door lock or trunk lock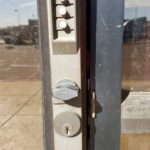 COMMERCIAL
Commercial Locksmith Services in Phoenix & Surrounding Cities:
High Security locks
Panic Bars and emergency exit devices re-keyed, repaired and installed
Commercial Grade deadbolts, lever handles and doorknobs available
Locks repaired or replaced
Do Not Duplicate keys can be made on-site
File cabinet keys made
Mailbox locks installed
Commercial locksmiths for your business, we assist many real estate agents and property management companies in Phoenix & surrounding cities.
We can make keys for portable safes that are key operated.
Door locks re-keyed – How many employees do you know that have keys to your business? Re-Keying utilizes your existing lock to work with a different key. Most locks can be keyed the same so you'll have just one key that works all your locks. Re-keying is a very cost-effective solution.
We offer extra security with pick-proof locks and bump-proof pins.
We can build you a Master key system.
Key-less entry deadbolts installed – You can install a keypad that accepts either a 4 or 8 pin code that you can reset and program yourself.
RESIDENTIAL
Residential Locksmith Services in Phoenix & Surrounding Cities:
Residential locksmith services for your home, townhouse, condo or apartment
Lost keys made
Unlock services and keys made for an antique cabinet or portable safes
Door locks re-keyed – How many people do you know that have keys to your home? Re-keying is the most cost-effective solution. Most locks can be keyed the same so you'll have just one key that works all your locks.
We sell Bump proof locks
Pick proof or bump-proof pins can also be added for extra security
Master key systems available and designed specifically for your needs
Key-less entry deadbolts installed – If you like the idea of using a code to unlock your door instead of a key, the keypad accepts a 4- to 8-digit code that can be changed, by you, as often as you like
Deadbolts and doorknobs installed or added to your door
Locks repaired or replaced
Patio door locks installed
Panic bar and door closures re-keyed, repaired and installed
File cabinet keys made
Mailbox locks installed
Keys made for garage doors
Mr Lockout
3632 W Pinnacle Peak Road. Suite 115
Glendale, Arizona 85310
Phone: 602-841-6003
Mon 7:00 am – 10:00 pm
Tue 7:00 am – 10:00 pm
Wed 7:00 am – 10:00 pm
Thu 7:00 am – 10:00 pm
Fri 7:00 am – 10:00 pm
Sat 7:00 am – 10:00 pm
Sun Closed