Re-keying may be required…in the case that you've misplace your keys to your home or car. Or if you require replacing your keys and changing out your locks for security purposes. Obviously, if you are moving into a new house, condominium, or apartment it is important to have all the residential locks re-keyed. This should be done in order to prevent the entry of any and all unauthorized persons into your home. This is something rarely thought of but important to consider. Why shouldn't we be vigilant in our families security by addressing the problem prior to it becoming a disaster. Also new keys and or locks for any new vehicles may be a wise choice, perhaps even a mandatory choice these days as crime is forever on the rise. As a locksmith serving the Glendale Phoenix AZ areas I would much rather receive your call the help before your safety is compromised rather than afterwards.
Locksmiths should all honestly tell you that making duplicate keys is a simple straightforward and relatively inexpensive process and even if all the keys have been handed over to you at the time of home transfer, it is suggested to have all the locks re-keyed or replaced with the new ones. You never know if the previous tenants made duplicate keys of all the locks. If all the locks are in working condition, having them re-keyed is not a big deal.
The process of re-keying requires the locksmith
to make new keys for the lock and then modifying the mechanism inside the lock so it works perfectly with the new keys. If you have decided to get your lock re-keyed, you can use the same key for opening all the locks in your house. This is a good option for all the people who don't like carrying a lot of keys trying to find the right one for a particular lock.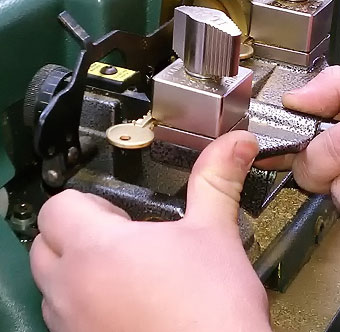 Mr Lockout
Glendale, Arizona 85310
Phone: 602-841-6003
Mon 7:00 am – 10:00 pm
Tue 7:00 am – 10:00 pm
Wed 7:00 am – 10:00 pm
Thu 7:00 am – 10:00 pm
Fri 7:00 am – 10:00 pm
Sat 7:00 am – 10:00 pm
Sun Closed
To replace or change a lock implies removal of the present lock from the door and replacing it with a new one. This is required when the lock is broken or damaged. If you are facing a similar problem, get in touch with a local locksmith who can easily replace the damaged lock.
A majority of locksmiths offer a mobile service to their customers. It means that he will come to your place and replace the lock if required. In some cases, it is also possible to remove the lock and take it to the nearest locksmith. This will prevent you from paying some of the expenses linked to a house call.
The question that now arises is whether you should get the locks re-keyed or replaced? The safety and security of your house should be the main point in deciding whether you want to re-key the locking system or to replace it completely.