As crime is increasing day by day…and criminals are trying to break into homes or steal our personal automobiles, it is quite essential to protect your property in a good and highly secure way. The significance of using quality locks is essential and recommended by all master locksmiths in the areas of Glendale and Phoenix AZ. As well as by local law enforcement. Keeping criminals away and safeguarding your personal property is a challenge demanding the best available defense against any and all property crimes. Be it crimes against residence, office, or vehicle.

One of the effective hindrances to crime is a quality lock.
Making use of the locks for vehicle and residence that are made up of good quality materials has many advantages over the inexpensive ones.
High quality locks are often hard to break or open. Hardened metal is difficult to cut even with the help of bolt cutters, saw or cutting torches. Cheaper locks appear good externally but offer insufficient protection. Felons can make use of day-to-day tools to break the locking mechanism or just flex the lock apart. A lot of locks are usually defeated by a criminal carrying only a screwdriver. No reputable locksmith will ever install a lock device of less the highest standards available for home or vehicles.Top quality locks discourage thieves. The majority of criminals are not willing to put in a lot of time trying to break open the lock. If a lock withstands all the attempts to defeat it, there are chances that the thief will start searching somewhere else to steal.
A high quality lock can and should last for many years providing you with the secure peace of mind you should enjoy for yourself and your family. Poorly built and shoddily manufactured locks are usually inexpensive but they have to be replaced regularly and are easily compromised. A high quality lock made of first class materials installed by a skilled locksmith will last for a much longer period of time, function very reliably and save you more money in the long term by curtailing the requirement of constantly changing it.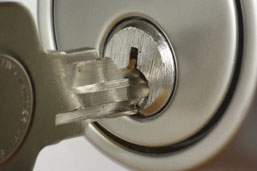 A good lock replaced by a master locksmith can help you live a hassle-free life. A lock that opens and closes in a dependable is a must for all. Your frustration levels will suddenly rise when an inexpensive lock becomes sticky, the key no more fits and turns easily or the mechanism fails to function at all leaving you stuck outside.
It makes perfect sense to make use of the finest locks available in the market. The price of that lock may be more as compared to other cheaper counterparts but the savings in the long run makes purchasing a top notch lock worthwhile. A good lock is easy to use and prevents crime to a larger extent. To conclude, never compromise with quality when it comes to buying locks. Our locksmith service in Glendale Phoenix AZ areas are here to serve you with quick affordable locksmith advice and reliable inexpensive service
Mr Lockout
Glendale, Arizona 85310
Phone: 602-841-6003
Mon 7:00 am – 10:00 pm
Tue 7:00 am – 10:00 pm
Wed 7:00 am – 10:00 pm
Thu 7:00 am – 10:00 pm
Fri 7:00 am – 10:00 pm
Sat 7:00 am – 10:00 pm
Sun Closed